When anglers think of spring fishing, Devils Lake should be one of the destinations at the top of their list. With North Dakota having a continuous fishing season that runs all year-long, anglers can have the trip of a lifetime by targeting fish right after ice out. The unique thing about spring fishing on Devils Lake is that you can have just as good of luck from shore as you would if you were in a boat.
Two key factors to take into account in the spring are water temperatures and clarity. In the spring, anglers will have better luck throughout the day as the sun gets higher in the sky and has a chance to warm the water. If you can find 60+ degree water you are in for a fun-filled day with pike and walleye! Another springtime trick is to find stained water— your strike percentage increases dramatically if you can find darker stained water versus fishing in crystal clear spots.
When targeting walleye and pike in the spring, anglers should key in on the shallows. In years when there is a runoff from the snowmelt, focus on areas in the north end of the lake where the coulees feed the main lake itself. As the spawn nears, a lot of the fish will run towards the moving water and will come back down the same route come post-spawn.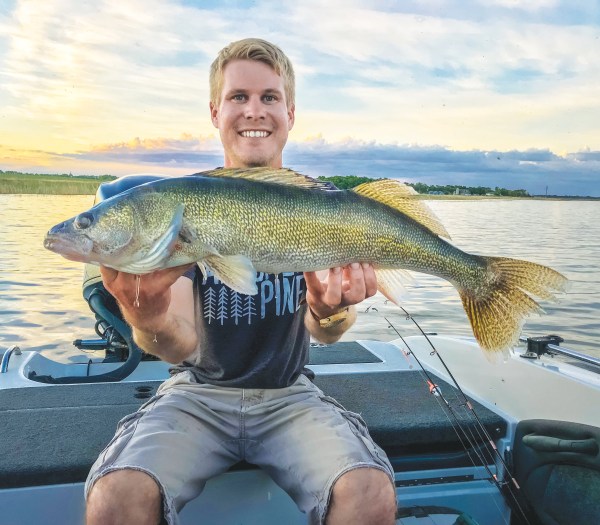 Also, target shallow water back bays that can be found throughout the lake. When looking for spots in these bays, find any new weed/vegetation growth that you can as this is usually a great spot to look for walleyes camping out waiting for their next snack.
Targeting walleye and pike during the spring can make for an action-packed day. Jigheads with plastic paddle tails and twister tails can be a staple for spring walleyes, along with various shallow running crankbaits. Anglers will find pike mixed in with these walleyes, so a crucial thing to have in your tackle box is fluorocarbon. I usually like to run a fluorocarbon leader with my setup to avoid constant break offs with the hungry pike you will encounter.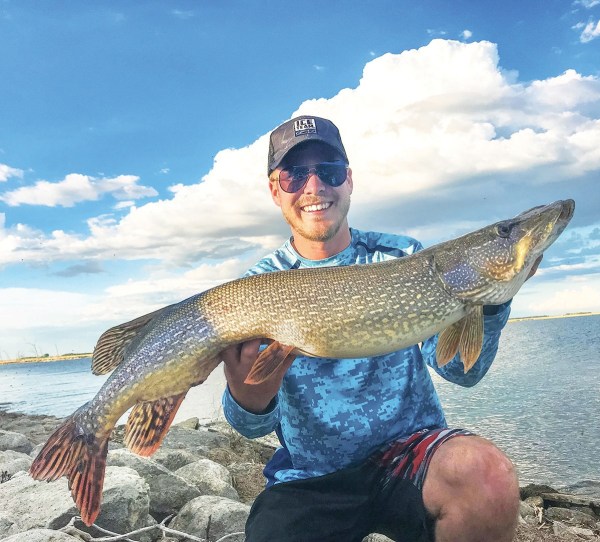 A great method to put fish in the boat is to start pitching shorelines and weed beds with your trolling motor deployed. Once you catch a walleye, mark that spot and anchor up. Utilizing North Dakota's two lines for open water fishing, I like to double down on a hot walleye spot. I throw a slip bobber out with a leech underneath it and continue to keep pitching that same area while my bobber is out.